Resin Bound Surfacing Contractors England
Resin Bound Surfacing Driveway Contractor Torquay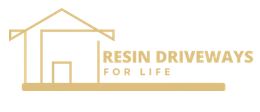 https://www.resindrivewaystorquay.co.uk/
Tel: 01803 222986 | Facebook
We are the number one high-quality resin bound driveway installer in Torquay! We are very happy to provide you with a wide range of creative and bespoke resin driveways, that are guaranteed to transform the appearance and functionality of your home.
---
https://uksurfacedressing.co.uk/

Nationwide Tarmac Surfacing Contractor & Driveway Surfacing Contractors
We manage a range of driveway and road surfacing jobs, from domestic surfacing to commercial clients. Based in Surrey we are the trusted paving and tarmac resurfacing contractor
---
KC Contractors are experienced in providing high-quality tarmac driveways for customers across Kent, using the latest tarmacadam surfacing and block paving techniques to create stunning and durable driveways that will last for years to come
---
https://resindrivewayssurrey.co.uk/
Tel:07309 639449
The number one resin surfacing specialist of Surrey.
---
https://resindrivewaysberkshire.co.uk/
If you live in the fantastic county of Berkshire and need a quality resin bound driveway then please visit Resin Driveways Berkshire online today
---
Resin Bound Surfacing Driveway Contractor Exeter
https://www.resindrivewaysexeter.co.uk/

180 Mincinglake Road, Stoke Hill, Exeter, EX4 7DS
Number is 01392 321963
Description: We appreciate what we do. For nearly a decade, resin driveways have been our sole focus. We are really proud of what we have accomplished thus far, and we will not stop! We have assembled a reliable, friendly, and skilled team to handle any resin surfacing works in the Exeter area.
We prioritize our customers since they are what motivates us to work so hard to complete jobs and make them happy. We hold ourselves to very high standards since we like our professions so much. Furthermore, many of our customers provide us with positive feedback, which really stimulates our personnel. We prefer to collaborate closely with each customer in order to fully meet their needs.
Facebook profile https://facebook.com/profile.php?id=61551573054386
---
Resin Bound Surfacing Driveway Contractor Bristol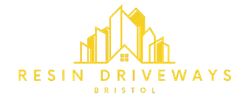 https://www.resindrivesbristol.co.uk/
Tel:0117 463 1131
Resin Driveways Bristol, Bristol's leading resin bound driveway installer! We are delighted to offer you a wide choice of imaginative and bespoke resin driveways that will revolutionise the beauty and utility of your property